Our CSR commitments
Corporate Social Responsibility (CSR) at the core of Axens' strategy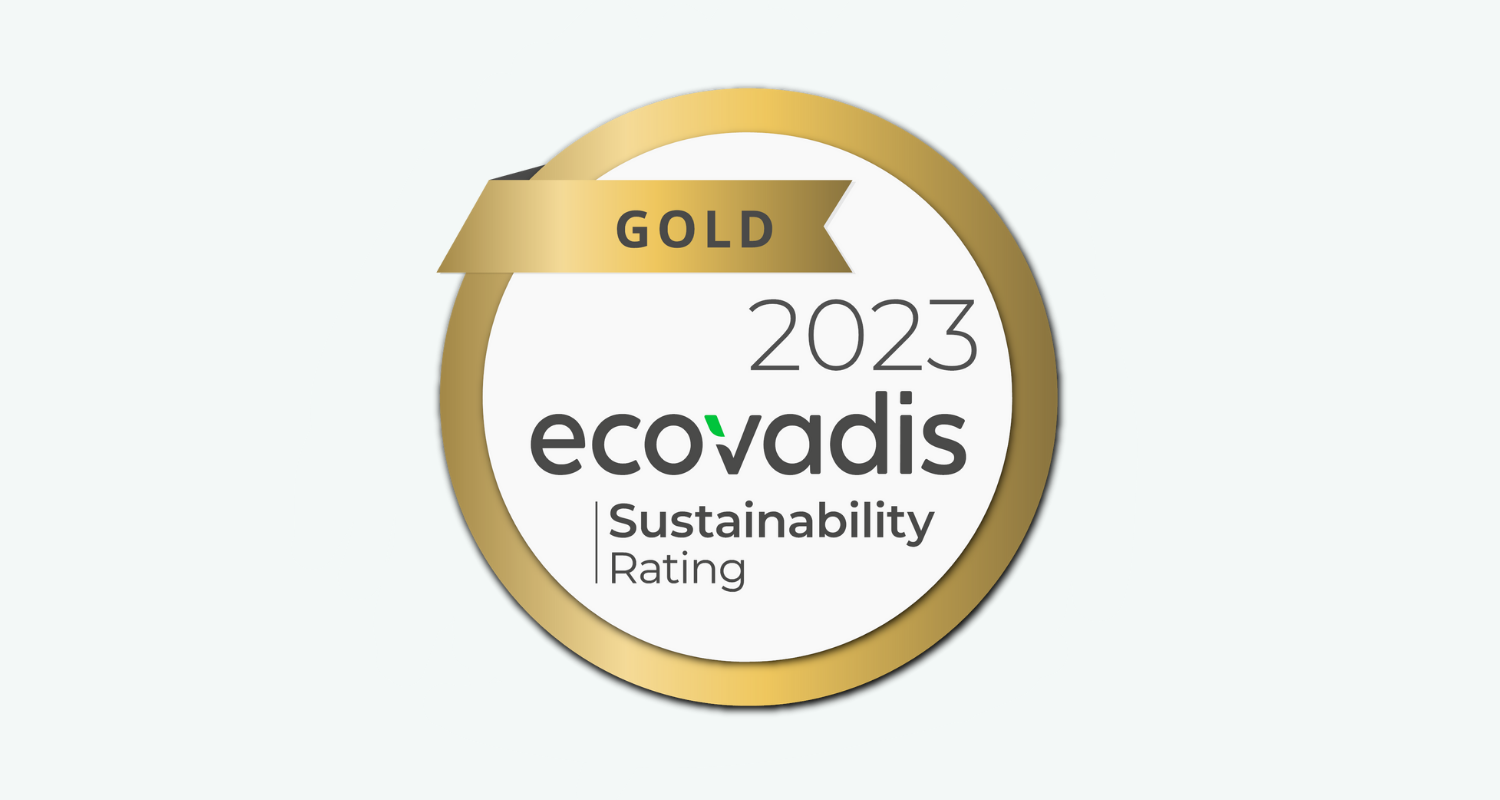 EcoVadis
CSR and Social Commitment: As part of our commitment to society, our people and the environment, Axens completes a thorough assessment of its business sustainability practices every year through EcoVadis, the global standard for business sustainability ratings. The EcoVadis assessment includes 21 sustainability criteria across four core themes: Environment, Labor & Human Rights, Ethics and Sustainable Procurement. In our latest rating, which was completed August 14, 2023, we maintained our Gold medal and scored a 72, which places Axens in the top 5% globally.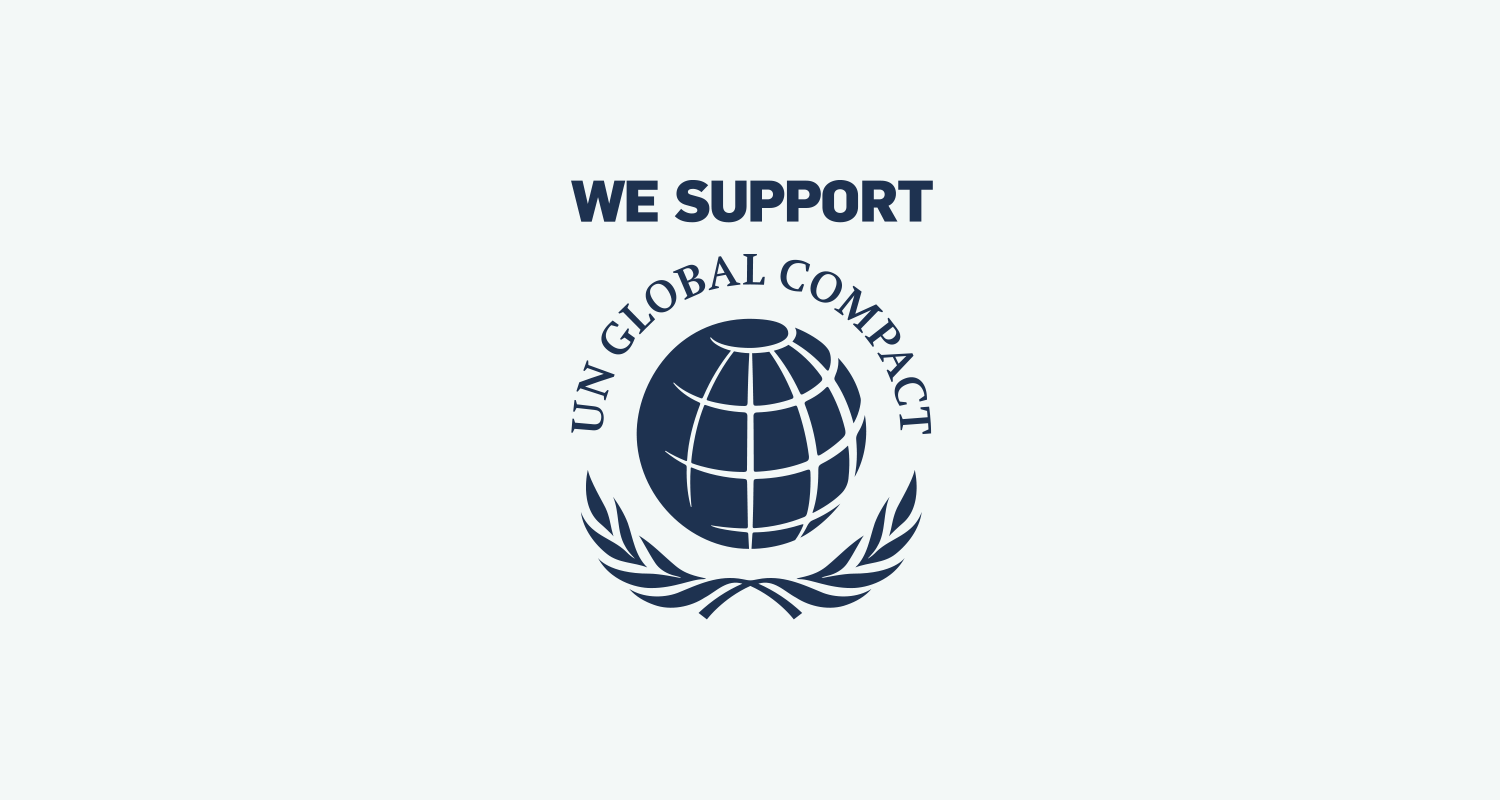 UN Global Compact
Part of the international commitment to take action on human rights, labour standards, the environment and the fight against corruption.
Achieving Axens' strategic goals requires the Group to take up a four-fold challenge: technological, industrial, environmental and human.
Depletion of resources, climate change, population growth but also human aspirations for progress and improved living conditions are the environmental and societal challenges that define the transition context in which Axens development is to take place. Innovation to help the energy transition is, moreover, a goal that is pursued by being adapted to the different situations in the IFPEN Group. This context encourages Axens to make the following available to its customers:
Increasingly eco-efficient technologies and furnaces that reconcile environmental protection and competitiveness,
Products associated with technologies, catalysts and adsorbents, the environmental impact of which will have been limited right from the production phase on its own industrial sites and right through to their end of life.
This is possible thanks to R&D support from IFPEN, the parent company, and Axens' innovative teams who are passionate about their work, responsible and motivated by the constructive social dialog in place that ensures they have access to the training they need.
The three pillars of Sustainable Development (social, economic, environmental) are anchored in the company's strategic objectives.
Axens three pillars of Sustainable Development
Health and safety

Ensuring the safety of Axens' teams and subcontractors is not only a moral obligation, but also a performance factor: it is the same mindset that keeps people safe, fosters excellence in operations and pride in a job well done. Without this pillar, there is no solid foundation on which to build.

It is important to acknowledge that Axens' business carries risks. In order to reduce these risks, rules and standards must be put in place and behavior that protects employees must be encouraged. Axens Health and Safety Management System includes objectives based around two axes:

Safety on Axens industrial sites

Axens makes every effort to guarantee the health and safety of its staff, that of the subcontracting companies and other interested parties on all its sites.

Safety on Axens subcontractors and client sites

Axens also takes into account the health, safety requirements and the safe working conditions of all its processes and its products, from conception to utilization, to eliminate / reduce harm to its staff or to that of its clients or subcontractors.


Environmental Impacts

Axens Environmental Management System includes objectives based on two axes:

Internal environmental performance

Optimizing natural resource consumption (raw materials, energy, water),
Limiting environmental impacts (atmospheric emissions, liquid effluents, and waste).

External environmental performance

About 35% of Axens turnover is generated by processes, products and services having a direct and positive impact on the daily lives of everyone. Consequently, Axens is committed to providing and developing eco-efficient processes, products, and services meeting the expectations of its clients.


Teams, The First Wealth of Axens

At Axens, engaged teams are the first performance factor. The Human Resources policy focuses on the sustainable development of the skills needed to carry out its current and future activities and adapt to social, environmental and economic issues.

Cultivating Equity is a fundamental commitment of Axens' Human Resources ambition, including professional equality between men and women, contributing to the sustainability of the company's economic and social performance.

Axens has been committed for several years to professional equality between women and men, as a pillar of our commitments in terms of equity and a vector of long-term performance.

In France, every year companies with at least 50 employees must calculate and publish their Gender Equality Index on their website.

 

In 2022, Axens' index was 91/100. Axens calculated its index based on the following indicators: 1) pay gaps, 2) differences in the proportions of women and men increased, 3) differences in the proportions of women and men promoted, 4) the share of women who received an increase in the year following their return from maternity leave and finally 5) the number of under-represented gender among the top 10 remunerations.


 

 

In mid 2017 a women's internal professional network called TW'In (Together We are Inspired) was set up in the Group's headquarters in Rueil. This network is a space for sharing, reflecting and seeking inspiration to promote diversity at every level in the company. The network is backed by members of the Company's Executive Committee and based on values of optimism, open-mindedness, sharing, caring and commitment. Today, TW'In has 200 members in Rueil (HQ) among which 30% are men. Given its success, TW'In will be deployed in Axens Regional Operational Centers around the world.   

 

 

In addition, Axens is taking the action outside the company's walls and in partnership with the Elles Bougent association is reaching out to junior and senior high school students to foster technical and scientific vocations among girls.

 

Raising awareness on climate change and natural resources depletion is also one of Axens teams' major concern: in 2020, an internal professional network, PlaNet', was launched to support environmental actions. Backed by members of the Company's Executive Committee, this network comprises employees who wish to take action on environmental issues. Currently it has over 200 members. The PlaNet' network offers educational conferences to Axens employees (3 to 4 per year) and also participates in environmental actions on the Hanami site (Axens headquarters) such as electric bicycles sale, for example.

 

Moreover, Axens has Axens has implemented a number of actions in support of the work of people with disabilities, including outsourcing certain activities to adapted companies and occasional use of service providers.

Axens is concerned, in the event of a disability, to ensure that employees remain employed.

Axens has pledged to aim ever higher in order to help its customers achieve their ambitions. To reach this level of excellence, Axens is committed to providing all its employees with the training they need to do their job, expand their skill set, or support their professional advancement. The Axens Group rolls out its training programs within the budget set throughout each employee's career, regardless of age or function.

 

"Among our priorities in terms of Corporate Social Responsibility (CSR) are fairness, equal opportunities for all and the development of our workforce's skills. In order to reach excellence and therefore continue to answer the needs of our clients, we are committed to assisting our employees and developing their expertise throughout their careers, regardless of their age and position."

Stéphanie Parisse-Faux,
Executive Vice President Human Resources & In-House Communication
 
Axens three priority areas of our training policy are: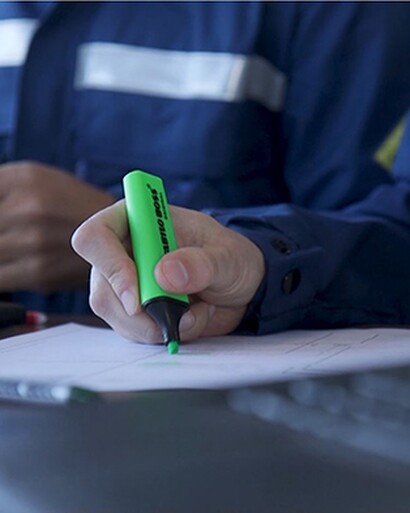 In line with our management policy, we will take the necessary steps to protect the health and safety of all and to respect the environment. One of our priorities is to work safely. This is both an individual and a collective responsibility. As a result, our investment in safety at our industrial sites and on our customers' sites will continue and will be adapted to each person's profession.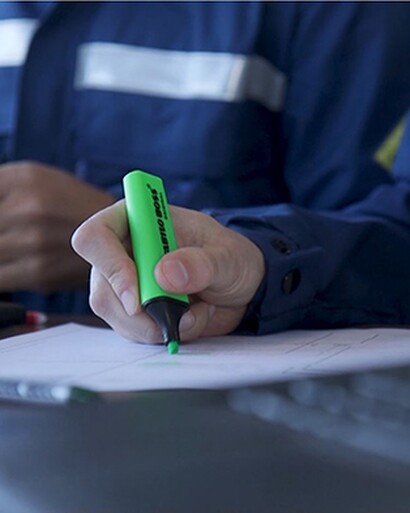 This area encompasses all professional training directly related to the functions occupied, in line with the requirements of our customers and the needs of our organization. The aim is to provide appropriate training, whether devised and led by external agencies or by our internal teams. This includes access to the technical knowledge of each trade and is provided through the annual training program specific to each entity or as part of Ax'In (Axens new employees' integration program).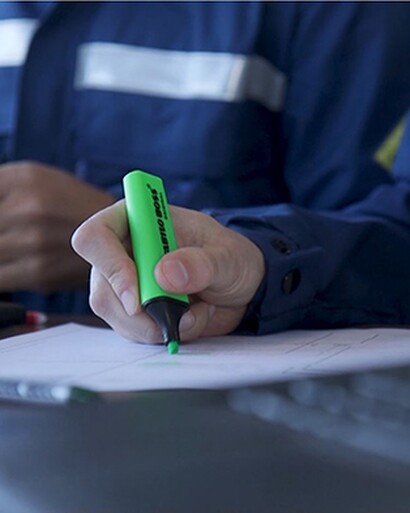 Our goal is to achieve managerial excellence by continuing to develop collective training programs along with individual coaching for managers when necessary. Our ambition is to continue to gradually roll out a common managerial culture and create spaces where managers can change their perspective.