Modular Units
A smart execution strategy for your project
A modularization strategy offers superior benefits versus on-site manufacturing. During the last 40 years, Axens has supplied over 500 modular units, both onshore and offshore, providing tailor-made designs according to client project specifications.
The purpose of modularization is to deliver a complete prefabricated modular process at the End-User's site in order to minimize site works. A Modular Unit is composed of several interconnected Pre-Assembled Unit (PAU) and large loose equipment.
Each PAU is composed by several transportable modules. The fabrication of these modules is performed in a workshop, or yard, remote from the final project site and equipped with suitable manufacturing facilities and qualified personnel. Before shipping, trial-assembly is performed to ensure the mechanical fit. At the same time, some pre-commissioning activities (instrument/elec/hydrotest…) are carried out. After de-assembly, modules are delivered by ship, truck or train and re-assembled on site.
The delivery of a Modular Unit is a key choice in the following contexts
Remote areas

With shortage of qualified manpower, and lack of erection and construction resources (cranes, tools, warehouses, shops, etc)

Extreme climate

Where work efficiency is greatly affected by seasonal weather,

Lack of labor quality and availability

Offshore sites

Where on-site manufacturing is hardly possible and plot area optimization is compulsory

Existing plants

Where on-going operations are an obstacle to safe on-site construction

Security concerns

Places where letting site access open to workers and trucks is a security concern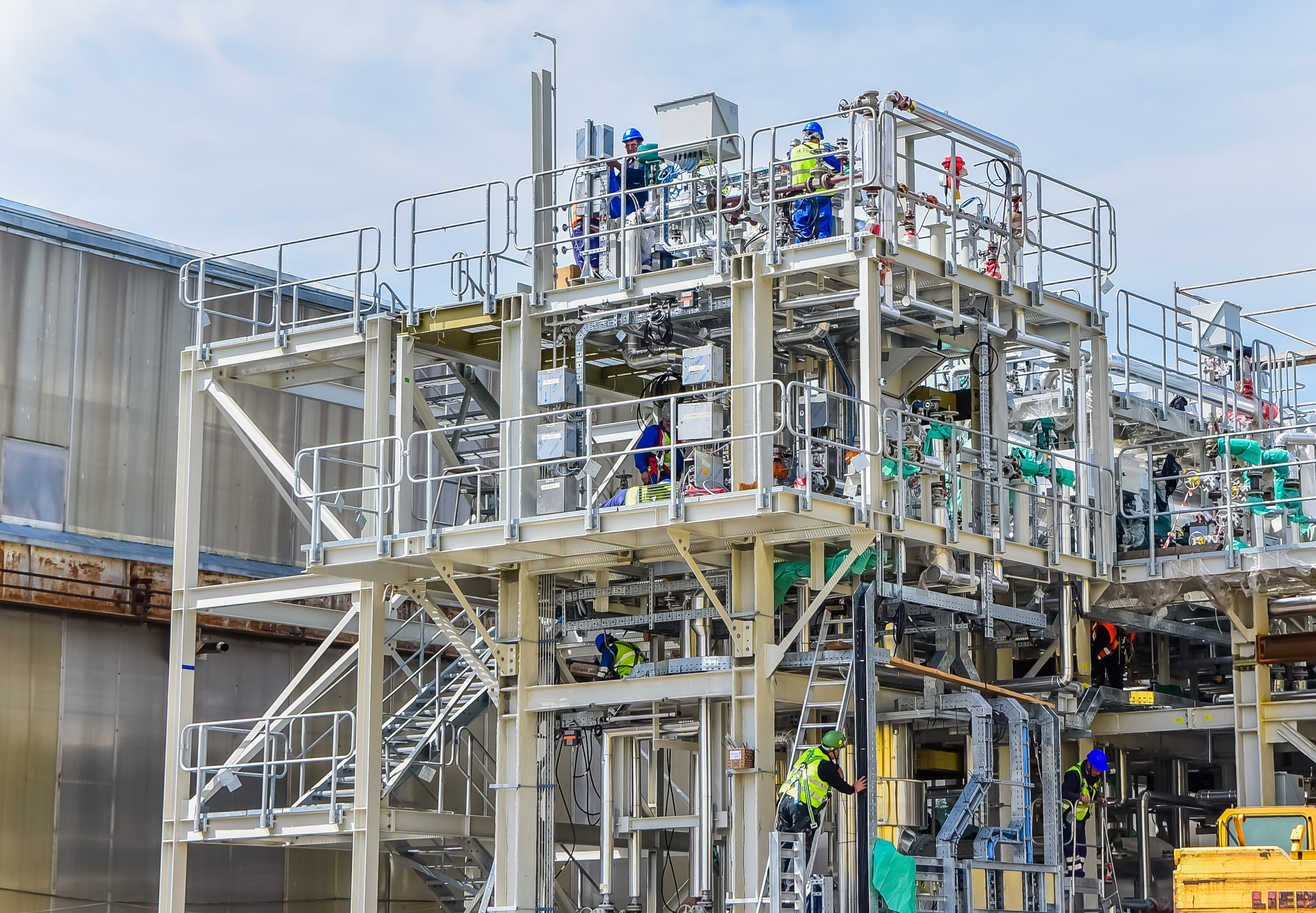 Additional Services
Axens is dedicated to provide a wide range of value-added services including: technical assistance during modular unit reassembly on site, start-up & commissioning assistance, training, spare parts management, online remote monitoring, troubleshooting or revamping.
Contact Us
Please fill in the form below to get in touch with us