Equipment Supply
During decades of technology developments, Axens has acquired a deep expertise in mechanical design, instrumentation, automation to provide more innovation and benefits to its customers. Synergies between process and equipment maximize performance and long-term reliability.
The Equipment service offered is tailored to meet your specific needs, bringing you value in several areas, in particular to improve overall process performance, bring additional catalysts protection, or solve specific operating issues such as corrosion.
Equipment Supply Specifics
From grassroot to revamping projects

Axens equipment solutions can be implemented for grassroot projects but also to improve and upgrade existing assets.

Fully integrated

Axens way of delivering Equipment is fully integrated, from process expertise to procurement, fabrication supervision, transport, delivery, site installation, fine-tuning, and performances test to check guarantees achievement.

In-house experts

For each step, Axens has in-house experts. For example, specifically for control systems, a team of automation specialists is in charge to design, software coding, build, and put in service the automation cubicle, always focusing on the key process requirements.

Wide range of services

Along with the Equipment supply, Axens also provide wide range of additional services: specific expertise, improvement studies, site surveys, spare parts, remote monitoring, etc.

Catalyst Protection Systems
Impurities, fines, gums, scales and inorganic matter can be carried over with the feed. While catalyst performance is steadily increasing due to constant innovation, they are often more sensitive to poisoning. Axens provides several equipment aiming to protect the catalyst and extend cycle length while preventing pressure drop issues.
According to the project, it can be either a Skid mounted package (with different application: Drying, Chloride trapping, Sulphur removal), or dedicated devices to be installed directly on the catalyst bed or on distributor trays: Equiflow®,  Hy-Clean®, Hy-Ring®.
Key advantages:
Decades of experience in process design
High efficiency Solutions and Products
Tailor - made to fit with client requirements
Reliable and robust Operation
Unit Lifetime Services and Support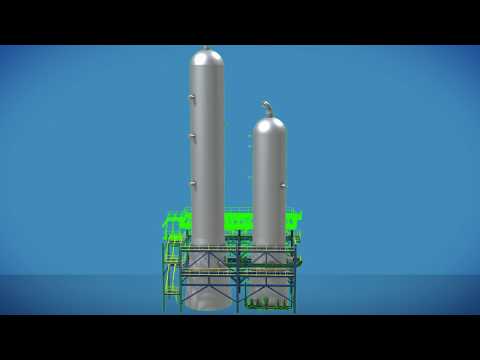 Reactor Internals
Axens has developed market-leading high efficiency reactor internals to help operators:
Maximize unit cycle-length by ensuring a uniform gas/liquid distribution and optimum mixing in the reactor allowing for best catalyst activity, selectivity and stability,
Reduce the unit operating cost thanks to an optimal use of the entire catalyst inventory in the reactor, which minimizes catalyst change-out frequency,
Minimize channeling and hot spots to ensure a safer operation
Key advantages:
Above 1,000 references
More than 20 years of R&D with various applications
100% reliability of the supply
Adaptable & Robust Design

Desalter
Crude oil dehydrating and desalting is an essential operation, as it conditions proper downstream operations.
Axens provides global turnkey solutions for Oil and Gas condensate treatment, supplying tailor made Dehydrator/Desalter equipment.
Advantages:
Over 100 desalter units reference
Located over 30 countries
Spare parts to continuously support your units
Injection Packages
These Packages allow properly to prepare and to inject the Catalyst and Additive, in order to maximize the efficiency of the Axens Technologies.
H-Cat additive Injection Package
The H-Cat Additive is a single molecular catalytic agent introduced in the oil residue feedstock. It is mixed and dispersed well within the oil residue through the H-Cat technology injection package which consists of a pump and mixers to inject and mix with the oil residue. The injection package is placed upstream of the H-Oil Reactor.
The mixing of the H-Cat catalyst and the feedstock ensures easy hydrogen transfer particularly into large asphaltenic molecules that cannot access the active sites of the solid supported catalysts in the ebullated beds increasing the residue conversion rate by at least 10% and produce higher quality distillate yields. It also reduces fouling of tower bottom heat exchangers. The H-Cat technology is suited for upgrading projects using heavier and less- expensive feedstocks.
Advantages:
Increase the conversion rate of the Residue
Limit the development of undesired by-products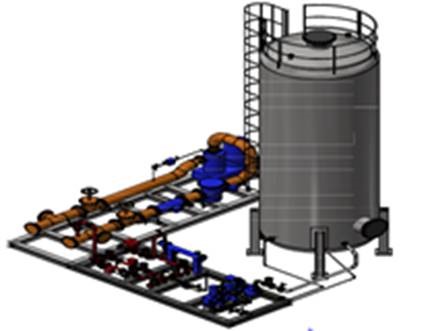 Catalysts & Additives Injection Packages
Axens scope of supply for the Liquid Catalyst Injection Package includes the engineering, material selection, fabrication, inspection, testing, painting, preparation for shipment and Supplier data for the Liquid Catalyst Injection Package. These Packages allow properly the preparation and injection, of the Liquid Catalyst to maximize the efficiency of the Axens Homogeneous Catalysis Technologies.
Key advantages:
Complete optimized process design through Axens large expertise and know how in the field of homogeneous catalysis such as AlphaButol® and AlphaHexol™ technologies.
Selection of equipment and materials, which have proved their full reliability and high efficiency.
Chemical Injection Packages
During the commissioning, the start-up and operation of the unit, the injection of different chemical products is required.
Axens can supply these Chemical Injection packages as part of a a global solution, most appropriate to ensure a safe and efficient operation, and a robust design integrated into the overall unit designed by Axens.
Catalyst Sampling Device
The Catalyst Sampling Device is a reliable proprietary sampling system to withdraw a solid catalyst from a gas medium allowing analysis without interfering in the operation of the unit.
During normal operations the catalyst sampling system is used to analyze catalyst carbon content, to identify the nature of any catalyst contamination or poisoning that may have occurred and to detect abnormal carbon deposit.
Key advantages:
Over 60 References
Used for the Start-up and Commissioning
Used for Catalyst Monitoring, helping operators to adjust regeneration section operating parameters, while keeping the unit running
Texicap™
Fixed-bed radial-flow reactors are used when low-pressure drop is critical to performance, such as in reforming units. Most fixed-bed radial reactor designs "waste" the top 15% or so of the catalyst bed, since conventional design create "dead-zones".
Indeed, when the bed catalyst settles, a gap appears between the top of the bed and cover plate. To prevent reactants from bypassing the catalyst, Axens has developed and patented an extremely cost-effective way to recover unused bed volume, and ensures complete utilization of loaded catalyst and platinum inventory.
References: Over 150 Texicap™ installations
Dryer Control Systems (DRCS)
The Dryer Control System (SCS) has been developed to meet the requirements of continuous processing. Its great flexibility allows very fine on-line tuning and adapts the control to various factors and constraints of the unit without interruption, thus maximizing yield and benefits.
Customized for each customer's on-site requirements, the SCS is the result of long experience including hardware, software and process design in the field of refining and petrochemicals. It avoids design problems and reduces development time while maximizing the reliability, improving catalyst life and boosting dryer performances.
The SCS architecture is based on a supervision system and a set of PLC cabinets that include all necessary components redundancy, process optimized software, providing a high level of reliability.
Axens supports the control system operation with the following services:
Implementation and testing
Training
Technical assistance on site
Follow-up during operation
System upgrades
Spare parts
Revamping
Advantages:
Since 1997, 99.9% of Availability
More than 25 Control System in operation in the world
Eluxyl® Control System and Raman Analyzer
The combination of the Axens Eluxyl® Control System and Raman Analyzer provides a full operating and management system of the Eluxyl® Unit.
The control system is used to manage automatically the full sequence to adapt the operation to maintain a very efficient and the highest level of availability of the unit.
On-line Raman spectroscopic analyzer is applied to visualize concentration profiles along the Eluxyl® adsorber vessels on a real-time basis. This powerful technique allows saving precious time during the commissioning and start-ups, fine and continuous supervision of the adsorption section.
Oxyclorination Tray
The Oxychlorination tray allows to improve the Hydrodynamics distribution in the Oxychlorination area.
Key advantages:
Up to +1 point of Aromatic Yield  
Limited Investment Cost and Modification 
High Return on Investment 
OptimAx
The new generation of reactor internal for the Axens Catalytic Reforming unit allow improving drastically the robustness of the reactor internals, maintaining the unit process performance and ensuring the partial and easy replacement of sections.
Key advantages:
Improved Mechnical Resistance 
Partial Replacement by Sections 
New Washing Drum Design
Axens developed in 2020 a new generation of Washing Drum, to improve the operation of the unit and avoid any corrosion issue in the unit. 
Key advantages:
Tailor made upgraded system according to your operating parameters 
Solve the Corrosion phenomena 
Limited modification of the existing unit 
Chloride Guard Bed
This package is a solution to remove HCl in reforming products and reduce green oil production in compressors in CCRs.
This package is systematically placed at outlets of H2 rich gas or products' outlets. It can be proposed as a solution against green oil on H2 reduction effluent stream.
Removing Cl2 from the compressors reduces formation of green oil which increases the longevity of compressors.Chloride guard beds allow meeting specs on HCl content in final products or in hydrogen rich gas for downstream process users.
H2 Purification Package
This package is a modular process system to remove CO/CO2 from H2 from the CCR unit as the CO/CO2 is poisonous to the catalyst in the isomerization unit.
It is placed between the CCR unit and the Isomerization Unit. It is also be placed in the hydrogen make up- stream in selective hydrogenation units to remove the CO/CO2.

Air Preheaters (APH)
Axens Horizon is a world recognized supplier of different types of APH and their accessories for the refining, petrochemical and syngas & hydrogen markets.
APH stands for Air PreHeater. This is one of the means to improve the fuel efficiency not only of fired heaters and Steam Methane Reformers, but also any combustion equipment.
To increase the thermal efficiency of the process, Axens Horizon has developed a very robust and cost-effective plate heat exchanger that can be adjusted to every needs. Utilizing Clear Channel Technology, the heat exchanger has a low fouling tendency and can use internal cleaning mechanisms for online and offline cleaning.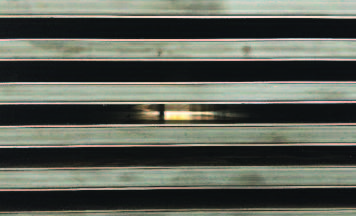 Axens Horizon is also designing, fabricating and delivering tubular exchangers using heating mediums such as steam, water, glycol, oil, etc. These coils can be easily integrated with the plate exchanger using a single source supplier. The pre-preheaters can be made of bare tubes or any extended surfaces such as G-fin (embedded), solid welded and serrated fins. In order to overcome condensation and corrosion issues, Axens Horizon is also providing special coated tubes and/or polymer tubes.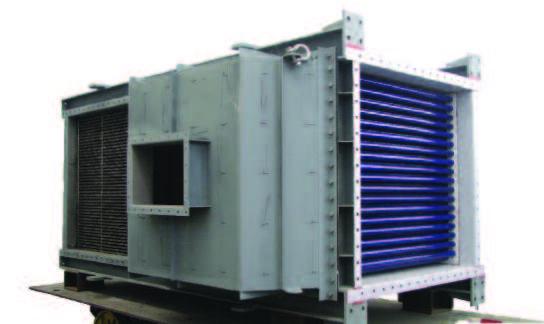 SP3H NIR Fluidbox
The SP3H NIR Fluidbox is a low-cost, robust, compact and real time online analyzer using Near InfraRed (NIR) technology. The analyzer provides a wide variety of liquid properties for Gasoline, Diesel, Crude Oil, VGO, Biofuels…
This analyzer is the result of the co-development between Axens' hydrocarbon engineering expertise and SP3H analyzer miniaturizing know-how from automotive sector. SP3H NIR Fluidbox is an easy to install online microanalyzer, fully adapted to the downstream Oil & Gas sector.
The microanalyzer uses part of the optical and electronic components of the infrared scanner developed by SP3H and already approved by the key leaders in the automotive, trucks and buses industries. The design was specifically adapted to meet stringent anti-explosion standards (II 2G Ex db IIB+H2 T5 Gb).
The online analyzer has been widely used and validated by IFPEN for pilot unit monitoring since 2018 providing insight on liquid properties accelerating the pilot testing runs Axens will deploy this high performance solution to complete its Connect'In offer (Axens digital platform) and use SP3H's NIR online analyzer as an AI-Enabled sensor feeding Axens first principles-driven hybrid models.
You might also be interested in
Spare Parts for Modular Units
A modularization strategy offers superior benefits versus on-site manufacturing. During the last 40 years, Axens has supplied over 500 modular units, both onshore and offshore, providing tailor-made designs according to client project specifications.
Discover
Connect'In®
High-speed data networks, cloud-based systems and advanced data techniques are leading a distinct change in the way industries monitor and optimize operating assets. Refineries that adopt real-time unit monitoring tools incorporating on-demand, advanced modelling of process performance see an immediate marketplace advantage.
Discover
Unit Revamps & Retrofits
You face many challenges, which include operating in a safe, reliable and environmentally sound manner while responding to changing markets dynamics.
Discover
Contact Us
Please fill in the form below to get in touch with us