Catalyst Protection Systems
Impurities, fines, gums, scales and inorganic matter can be carried over with the feed. While catalyst performance is steadily increasing due to constant innovation, they are often more sensitive to poisoning.

Axens provides several equipment aiming to protect the catalyst and extend cycle length while preventing pressure drop issues.
Skid mounted purification packages
The use of guard beds or regenerative adsorbents is most often the best available option to solve the problems encountered in impurity management.  
Axens offers tailor-made, turn-key, skid-mounted purification packages based on state-of-the-art adsorbents. Single-source project management comprising engineering, procurement, fabrication and on site supervision is a key factor for these fast-track projects. Axens lays the foundations for time and money savings in impurity management.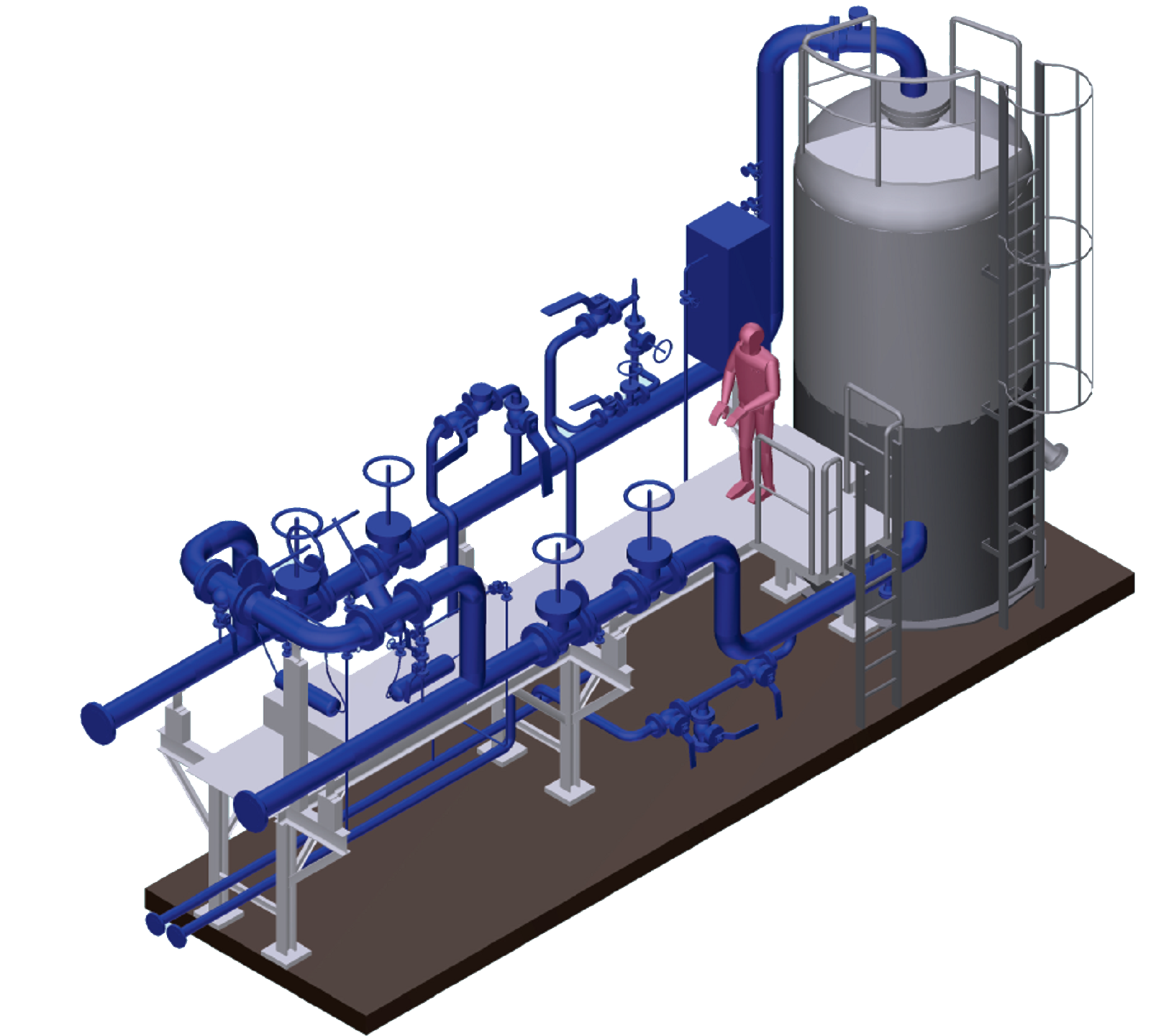 Isometric view of a purification skid with guard bed
EquiFlow® Hy-Clean™
To tackle pressure drop issues, Axens is pleased to propose in combination with high efficiency grading the newly developed Hy-Clean™ filtering tray. It can be installed for grassroots, revamp or catalyst replacement services. 
In hydroprocessing reactors, Hy-Clean™ tray allows to manage all the pressure drop situations when the grading system has already reached its limits:  
Content of contaminants outside the usual range
Evolution during cycle of feedstock quality (heavier feedstock, imported feed, feed from storage)  
Presence of contaminants not foreseen at the design stage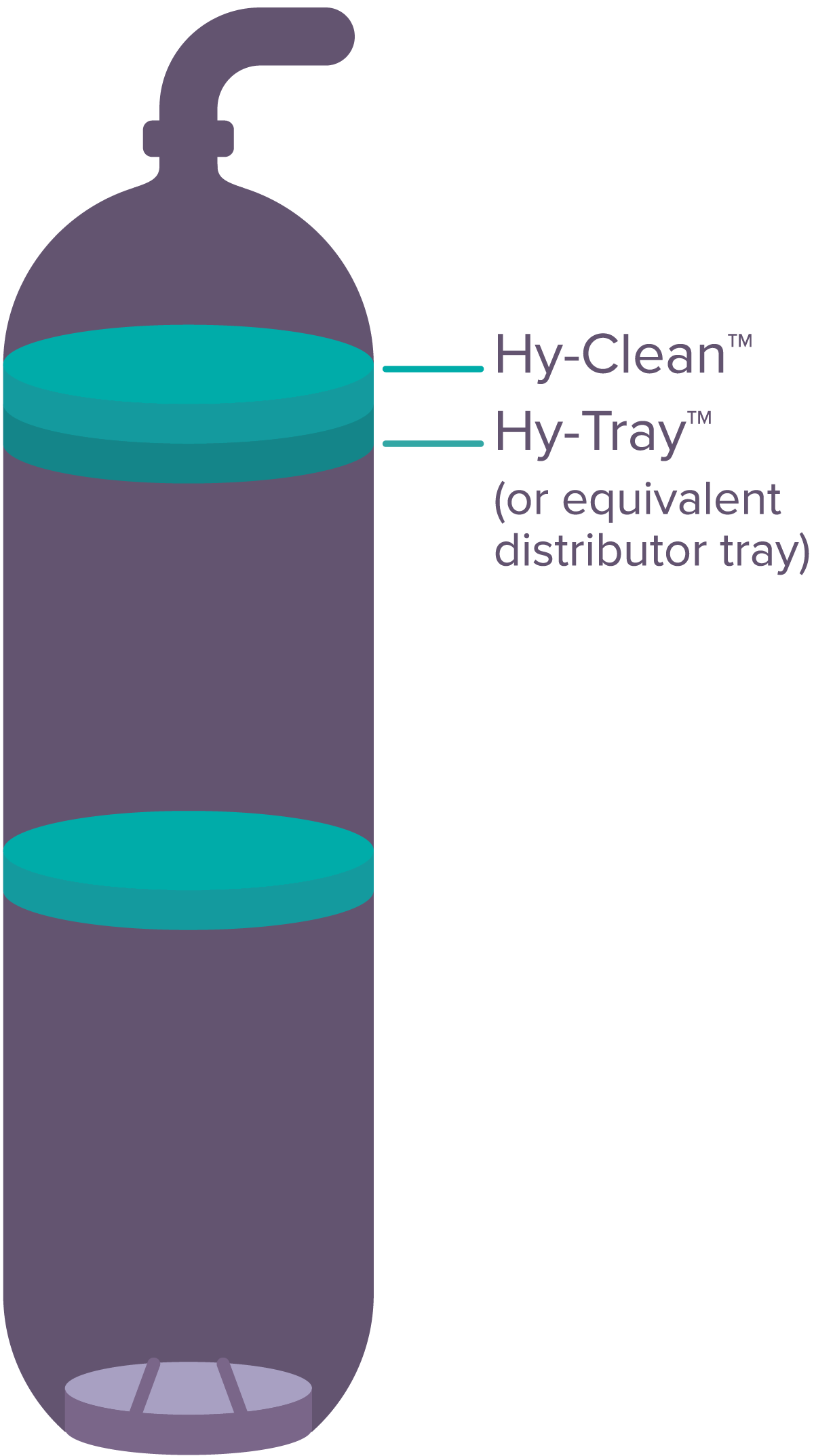 Key advantages:
Extended Unit Cycle length 
Avoiding premature unit shutdown due to Delta P 
No additional pressure drop 
You might also be interested in
Reactor Internals
In today's complex environment, refineries and petrochemical plants around the world need advanced solutions to reach operational excellence. In units featuring fixed-bed reactors, the use of high-efficiency reactor internals are essential to help achieve this goal.
Discover
Contact Us
Please fill in the form below to get in touch with us