Global Significance of Industrial Air Treatment
In Combating Air Pollution
Air pollution is a global threat that poses risks to ecosystems and human health. Pollutants like particulate matter (PM), nitrogen oxides, sulfur oxides, carbon monoxide and volatile organic compounds (VOCs) traverse borders, affecting land, water, bodies, leading to unsafe levels of air pollution.

Reducing air pollution levels and protecting public health is a global imperative. Most industrial plants worldwide are subject to guidelines and pollution reduction objectives, including those enforced by the US Environmental Protection Agency (EPA), the European Union's Industrial Emissions Directive and others.
Challenges of Air Pollution Control
Industrial processes that involve combustion of fossil fuels or materials, like power generation, waste incineration, or construction material production, inevitably produce emissions to the atmosphere containing various pollutants. These emissions include nitrogen oxides (NOx), alongside CO2, which need to be removed before releasing the flue gas or gas purge.
However, eliminating pollutants from industrial gaseous emissions poses challenges. Including costs of implementation and operation, technical feasibility under harsh operating conditions, potential impacts on process performance, plot space availability or even potential trade-offs with other pollutant emissions (such as carbon dioxide or ammonia among others). Moreover, environmental regulations are constantly tightening, requiring technical upgrades.
Air Pollution Control: Key Focus Areas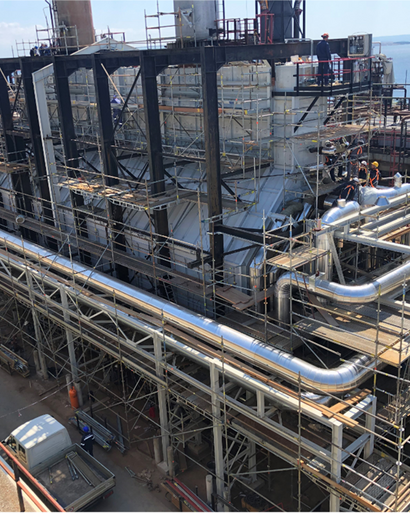 Reducing pollutant emissions from industrial processes is achievable through various technologies and approaches. However, each approach presents its own challenges, such as cost, technical feasibility and environmental impact. Finding the right balance is crucial to meet environmental targets successfully.
(Image: Furnaces are principal source-points of emissions of pollutants into the atmosphere)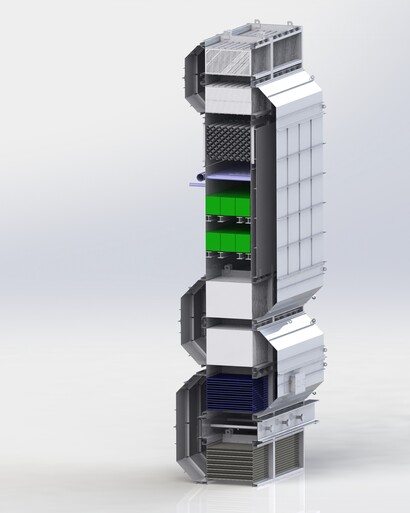 Axens has the capability to accompany various industries in their goal to comply with local regulations and achieve consistently their emissions reduction targets.
With a broad offer in abatement systems (selective reduction, air purification with specialty adsorbents, scrubbing, etc.) coupled with a strong knowledge in heaters and combustion systems, Axens Group has an unique position to understand the stakes of any case.
Implementing tailor-made solutions and utilizing corrosion-resistant exchangers can facilitate retrofits of existing industrial plants to meet environmental targets while enhancing energy efficiency.
(Image: 3D rendering of a thermally integrated SCR DeNOx system for high energy recovery)
All the solutions offered for abatement of air pollutants can be integrated with Air Preheaters (gas/gas or gas/liquid heat exchangers) ensuring a deep thermal integration and associated energy recovery. The heat exchange sections will be tailored to the specifics of the process, raw/flue gas composition, site configuration and customer preferences. Additionally, Axens can offer Clear Channel Technology for trouble-free operation, Corrosion-free operation below the Acid Dew Point (ADP).
Unlocking your Potential with Axens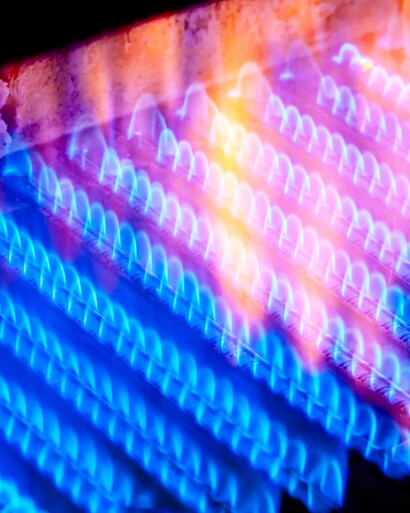 Part of Axens Group, Heurtey Petrochem Solutions is recognized as a world-leading supplier of furnaces equipment and services to the refining, petrochemicals and syngas & hydrogen markets. They also have an extensive experience in Waste Heat Recovery systems, being capable of designing, procuring, manufacturing all types of Heaters and Waste Heat Recovery units, combined with significant expertise in modularization, operation and specific country regulations.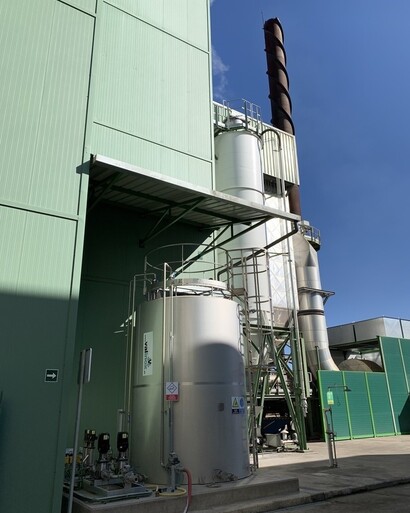 Axens Group provides a complete range of solutions for the conversion of oil and biomass to cleaner fuels, the production and purification of major petrochemical intermediates, the chemical recycling of plastics, all natural gas treatment and conversion options along with water treatment and carbon capture.
Moreover, Axens' subsidiary Flowvision has been supplying abatement systems throughout the world for industries such as Coal Fired Utility Boilers, CFB Boilers, Biomass Boilers, Waste-to-Energy Plants, HRSG, Engines or Cement Kilns.
Axens Group detains a broad industrial experience, allowing to offer lean and efficient solutions.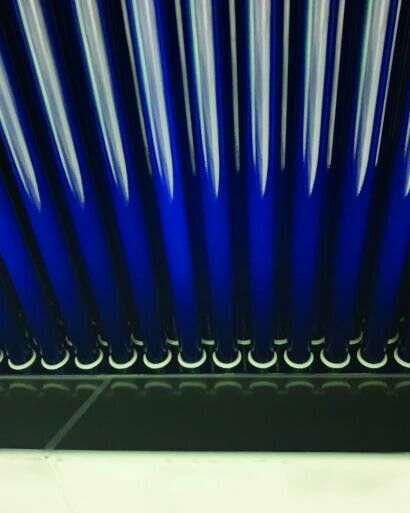 Flue gases are typically disposes of at temperature levels where energy can still be recovered. Considering that, in a refinery for instance, energy costs represent around 60% of the OPEX, any improvement on energy efficiency will have a direct effect on the margin and GHG emissions. Emissions abatement systems can be developed coupled with low-level heat recovery systems or with a retrofit of the existing heat recovery package.
Contact Us
Please fill in the form below to get in touch with us