MEG Recovery
Natural gas production leads more and more to the development of deep offshore gas projects under stringent conditions, with the associated risks of hydrate formation, leading to blocked flowlines and potential plant shutdowns.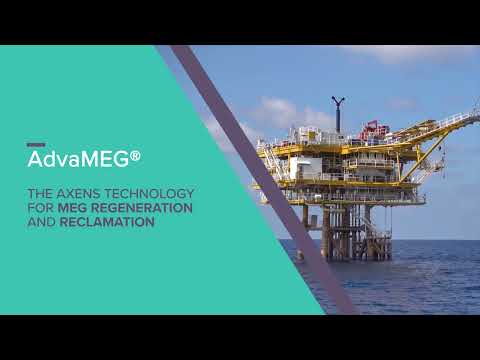 Axens Offer
Injection of MonoEthylene Glycol (MEG) at the wellhead is an effective way to prevent hydrate formation and guarantees gas flow and continuous production.
MEG is recovered in a mixture with hydrocarbons water and salts produced from the field. As a result, the installation of a MEG regeneration and reclamation system is crucial to reduce MEG consumption and associated costs, allowing operators to reduce drastically glycol make-up and providing greater protection against hydrate formation and pipeline freeze-up. MEG regeneration and reclamation also reduces the risk of corrosion of subsea and onshore flowlines, as well as fouling and scaling.
Contact Us
Please fill in the form below to get in touch with us