Claus Active Bed Support Catalysts
Active bed support for Claus reactors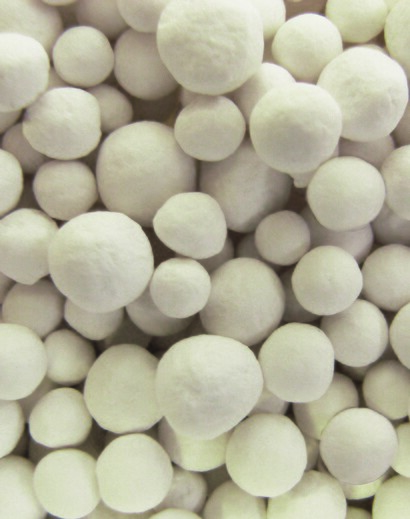 Axens Offer
SulShine™ DR is an active support alumina with very high crushing strength that can advantageously replace inert ceramic balls, providing higher overall activity. It is available as 5-10, 7-12 and 10-15 mm beads.
This product is especially useful where severe operating conditions require an exceptionally strong material. When the time for disposal arrives, SulShine™ DR can be considered as a good raw material for cement plants. Disposal of other support media is not as simple in many locations.
The SulShine™ DR is a Claus alumina catalyst bead used as active bed support in place of inert material. This brings additional activity per converter without increasing the global volume of the bed.
Consulting, Supply and Support
Consulting
Axens offers a customized approach, including tailored studies, audits and consulting services, covering technical and operational challenges.
Discover
Advanced Software & Applications
Innovative approach leveraging digital solutions leading to improved asset operation and performance.
Discover
Technical Support & Performance Management
Axens is fully committed to be your partner and provide assistance and support during your project lifecycle, from conception to start-up & running operations.
Discover
Contact Us
Please fill in the form below to get in touch with us