Drying Series Adsorbents
Water removal applications are widely encountered in the industry sector. Activated alumina and molecular sieves stand at the forefront of the several different materials available on the market.

The substantial chemical and physical resistance of alumina, its regenerability and its high capacity for retaining water are among the reasons for its widespread acceptance.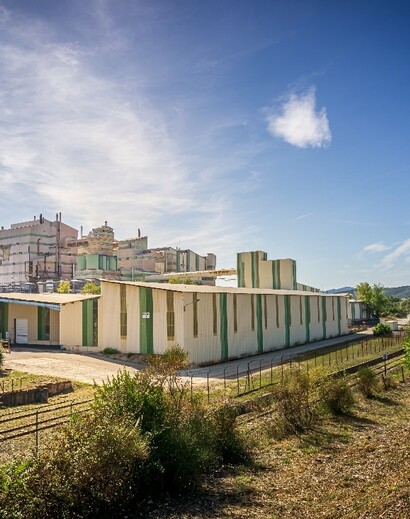 Axens' Experience and Offer
Axens' family tree in the manufacture of activated alumina took root fifty years ago at Salindres, France. This site also hosted the first aluminum production plant in France in the mid-nineteenth century. This long-term know-how enables Axens to offer a selection of top-notch alumina-based products covering practically all gas and liquid dehydration applications.
Molecular sieves, either alone or in combination with alumina, also provide very high water pick-up capacity, even at low partial pressures. Molecular sieves help reaching very stringent specifications required for some applications, such as natural gas liquefaction. Selective drying, preventing co-adsorption of acid compounds such as hydrogen sulfide or carbon dioxide, can also be accomplished by using adapted molecular sieves.
Axens AxSorb® drying adsorbents exceptional properties ensure the highest performance and safest operating conditions for dehydration.
Activated Alumina for high water adsorption
High quality activated alumina for every drying application. Axens offers high performance activated aluminas that feature high mechanical strength, adsorption properties and resistance to aging for all drying applications.
According to the application specifications and process requirements, AxSorb® A, AxSorb® D and AxSorb® 510 spheres are available in different diameter.
AxSorb A/AB is a performance-proven product for dehydration of gas and liquid streams. This alumina-based adsorbent is well adapted for treating corrosive streams in operations such as CO2 drying, acid gas dehydration and reforming closed loop drying.
This product presents an exceptional cyclic stability in both Thermal Swing Adsorption (TSA) and Pressure Swing Adsorption (PSA) applications thanks to minimized hydrothermal ageing.
AxSorb® D /DB has been specifically developed for air drying. The smooth aspect of the product has been designed to achieve outstanding mechanical properties. Very high attrition resistance and crush strength are combined with high surface area and static adsorption capacity to give AxSorb® D/DB the features required for the most demanding and safest drying operations.
This product presents an exceptional cyclic stability in both Thermal Swing Adsorption (TSA) and Pressure Swing Aadsorption (PSA) applications thanks to minimized hydrothermal ageing.
Special Alumina for the Multibed™ technology.
AxSorb® 510 is a regenerative activated alumina featuring optimal pore size distribution and appropriate surface area capable of handling liquid carry-over (free water and hydrocarbons), traces of caustic soda, traces of amine, corrosion inhibitors, heavy metals and acids.
Molecular Sieves for selective drying
High performance molecular sieves to meet stringent water dew-points.
Combination of molecular sieves with special alumina allows to take benefits from this synergy with achieving stringent water dewpoint during an extended lifetime.
You might also be interested in
Air/Industrial Gas
In the Industrial Gases and Air Drying market, Axens is a major supplier of adsorbents used in air separation plants and for compressed air drying systems.
Discover
Gas Dehydration & Purification
Gas drying aims to prevent hydrate formation and free water condensation in gases. It is crucial in natural gas systems to avoid equipment blockage and corrosion issues, both for transportation facilities and downstream cold processes.
Discover
Purification Series Adsorbents
Material specially developed to achieve your feedstock's specification requirements.
Discover
Contact Us
Please fill in the form below to get in touch with us