FCC Gasoline Selective Desulfurization Catalysts
Meet ultra-low-sulfur targets in gasoline, including in Axens Prime-G+® units
Developed for Axens Prime-G+® technology, the catalytic system is based on a selective hydrogenation (SHU) catalyst associated to selective hydrodesulfurization (HDS) catalysts.

SHU catalysts ensure the removal of diolefins while limiting olefins hydrogenation and ensuring sulfur shift. HDS catalysts are adapted to fit customer schemes with the objective of deep desulfurization with minimum olefins saturation, ensuring octane retention while matching FCC turnaround schedules.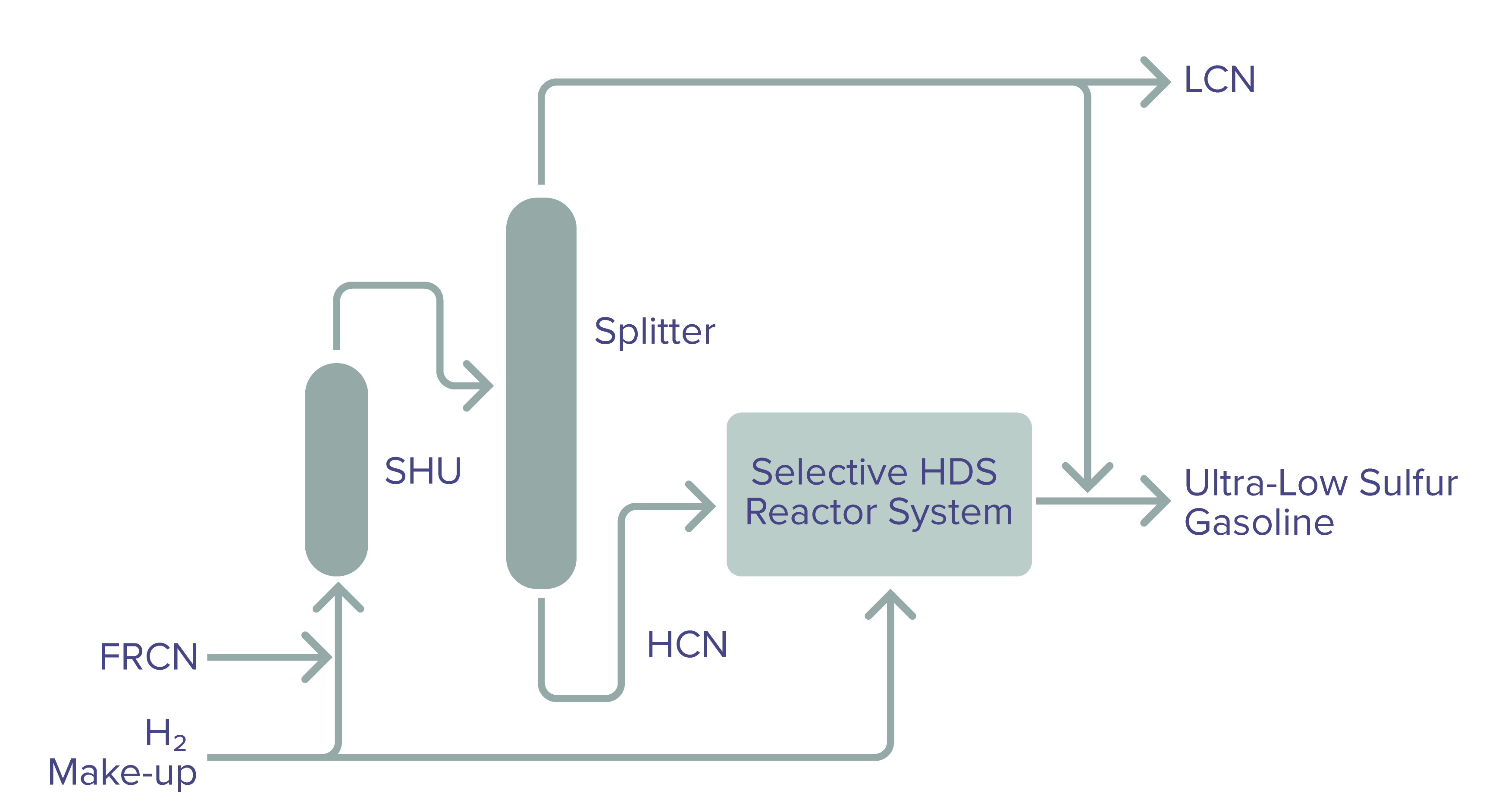 Axens Offer
The catalytic system, developed by Axens, allows achievement of ultra-low-sulfur gasoline targets by complete control of mercaptan species along the different steps of the process, while protecting the HDS section from pressure drop buildup and poisoning.
As the world leader in the field of selective FCC naphtha desulfurization, Axens offers tailored catalytic solutions. Due to an optimized metal content and highly neutral carrier, FCC gasoline HDS catalysts present very low sensitivity to impurities and excellent activity, stability, selectivity and regenerability. While octane retention is maintained over time, this ensures the longest cycle length between two turnarounds with no risk of intermediate shutdown, as well as extended cycle life.
With an unmatched experience of more than 300 Prime-G+® references worldwide, one third of gasoline produced worldwide today is treated by catalyst in Axens' FCC gasoline HDS family.
You might also be interested in
Arsine Management
The poisonous effects of arsine and other metal hydrides on hydrogenation and polymerization catalysts is well documented. By far the most common, arsine can seriously deactivate the high-activity Ziegler Natta, metallocene and noble metal catalysts used for processing cracked light ends.
Discover
Silica Management
Silicon is a well-known widespread poison for hydroprocessing catalysts. The main contributor to silicon is the Delayed Coker. In addition, there is a general tendency in the oil production industry to use more silicon-based flow improvers.
Discover
Contact Us
Please fill in the form below to get in touch with us