Gas Sweetening
Contaminants like CO₂, H₂S, Mercaptans and COS are often found in natural gas. The removal of these impurities is critical not only because they are responsible for toxicity, corrosion, and freezing issues, but also in order to meet transport, sales gas and liquefaction specifications and comply with environmental regulations.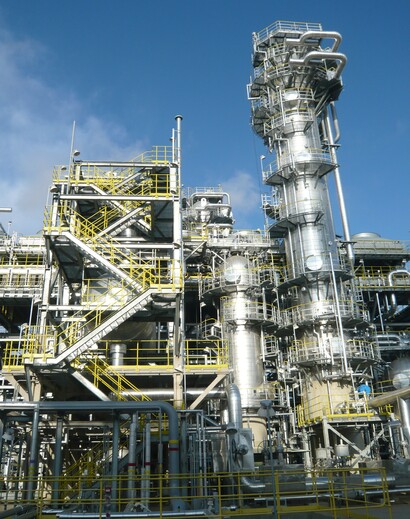 Axens Offer
Axens' gas sweetening technologies rely on a unique and long-term cooperation between a recognized licensor, Axens; an innovative R&D center, IFP Energies Nouvelles; and TOTAL, a world-leading operator with more than 60 years of gas sweetening experience.
Axens' portfolio through HySWEET™ and AdvAmine™ processes provides tailor-made solutions for the removal of natural gas contaminants, meeting the strictest environmental regulations and market specifications while minimizing capital expenditure and operating costs.
The deep dehydration and purification of gas & liquid streams from Natural Gas processing may require fixed bed operation of regenerable adsorbents depending on the required specifications. In some cases, the removal of heavy metals and of sulfur compounds is performed using fixed bed operation of non-regenerable adsorbents also referred to as guard beds. Axens offers tailor-made solutions for both on-shore and off-shore facilities.
Contact Us
Please fill in the form below to get in touch with us