Arsenic Management
Arsenic is by far the most severe poison for Catalysts. Arsenic, can be present naturally in some crudes. If present, it is mainly found in the heavier fractions and in the lighter fractions of the cuts issued from heavy oil conversion units. To some extent, Arsenic can also be found in LPG and Gas Condensates.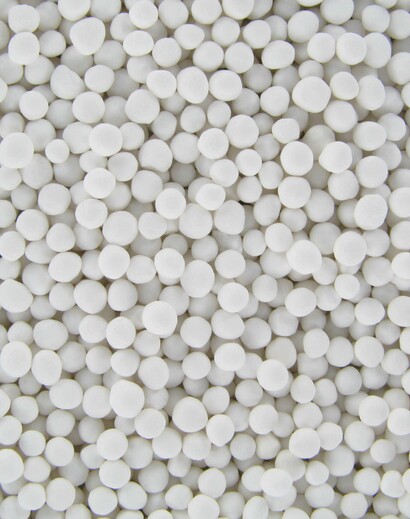 Axens Offer
Catalyst cycle length is often limited by arsenic and silicon poisoning. Arsenic maximum allowable content on hydroprocessing catalysts during operation, depending upon the service, is in the range of hundreds of wppm. The maximum allowable level of Arsenic on catalyst after regeneration is 1,000 wppm.
The key features for arsenic trap are:
Dedicated support

, for maximum Arsenic retention

Dedicated active phase

, for maximum Arsenic removal activity (hydrogenolysis) while maintaining high HDS & HDN activity.

High density

, for maximum Volumetric retention
Axens' ArsenicTrap™ have been developed to meet these key properties.
ArsenicTrap™ ACT 969 is particularly suited to protection of selective naphtha hydrodesulfurization catalysts when very high Arsenic content is evidenced in the cracked feed.
ArsenicTrap™ ACT 979 is particularly suited to protection of selective naphtha hydrodesulfurization catalysts due to its very limited olefin hydrogenation activity, which enhances octane retention. ArsenicTrap™ ACT 979 delivers very high arsenic and silicon retention and a stability suitable for the processing of cracked feedstocks.
ArsenicTrap™ ACT 989 is used as an active grading material upstream the main catalytic bed in the hydrotreatment of hydrocarbon cuts including naphtha, gasoil or vacuum gasoil. ArsenicTrap™ ACT 989 has been specifically designed for arsenic removal.
You might also be interested in
Reactor Internals
In today's complex environment, refineries and petrochemical plants around the world need advanced solutions to reach operational excellence. In units featuring fixed-bed reactors, the use of high-efficiency reactor internals are essential to help achieve this goal.
Discover
Catalyst Protection Systems
Impurities, fines, gums, scales and inorganic matter can be carried over with the feed. While catalyst performance is steadily increasing due to constant innovation, they are often more sensitive to poisoning.
Discover
Technical Support & Performance Management
Axens is fully committed to be your partner and provide assistance and support during your project lifecycle, from conception to start-up & running operations.
Discover
Contact Us
Please fill in the form below to get in touch with us