Nickel & Vanadium Management
Nickel and vanadium are naturally present in Crude Oil and usually in fractions boiling over 500°C. Nickel and vanadium poisoning affect only VGO and resid hydrotreaters and hydrocrackers. Specific systems (Hyvahl™, PRS™) and catalysts have been developed by Axens for years to handle metal contamination in residues.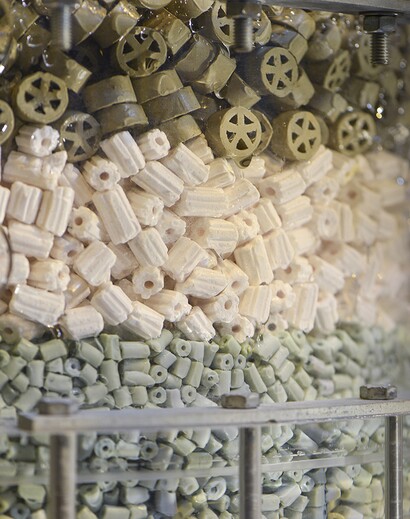 Axens Offer
Typically, the maximum level of nickel and vanadium allowable on VGO hydrotreating catalysts is in the range of 3 to 5 wt%. Because of the specific structure of the large molecules (porphyrin) containing nickel and vanadium, distinct demetalization catalysts must be used.
In the case of resid hydroprocessing, the HF 858 catalysts combined with other products from the HF and HM series enable very high metal removal activity and very high metal retention. The maximum uptake of nickel + vanadium allowable on the hydrodemetalization catalyst can exceed 100 wt%.
Find out more
You might also be interested in
Contact Us
Please fill in the form below to get in touch with us