CO₂ Gas Drying
The dehydration of CO₂ streams presents specificities such as corrosiveness, acid gases co-absorption and TEG recovery. Consequently, for decades, it has been seen as a challenge for the operators. This stands true in various industries and particularly in the oil&gas sector, whether on highly sour natural gases or on pure CO₂ streams for enhanced oil recovery (EOR) purpose.

CO₂ Gas Drying process has seen a renewed interest in the current context and development of the Carbon Capture and Storage (CCS) industry.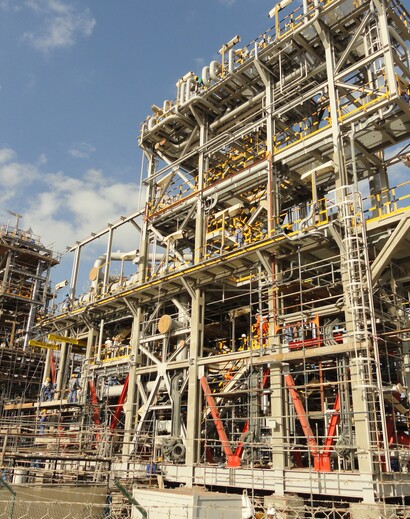 Axens Offer
Thanks to Axens' long-standing experience in the field of gas dehydration, industrial references on CO2 drying and ability to offer both TEG and Adsorbent solutions, Axens has an unique position on the market to provide clients with the most cost-effective and fit-on-purpose solutions.
Contact Us
Please fill in the form below to get in touch with us